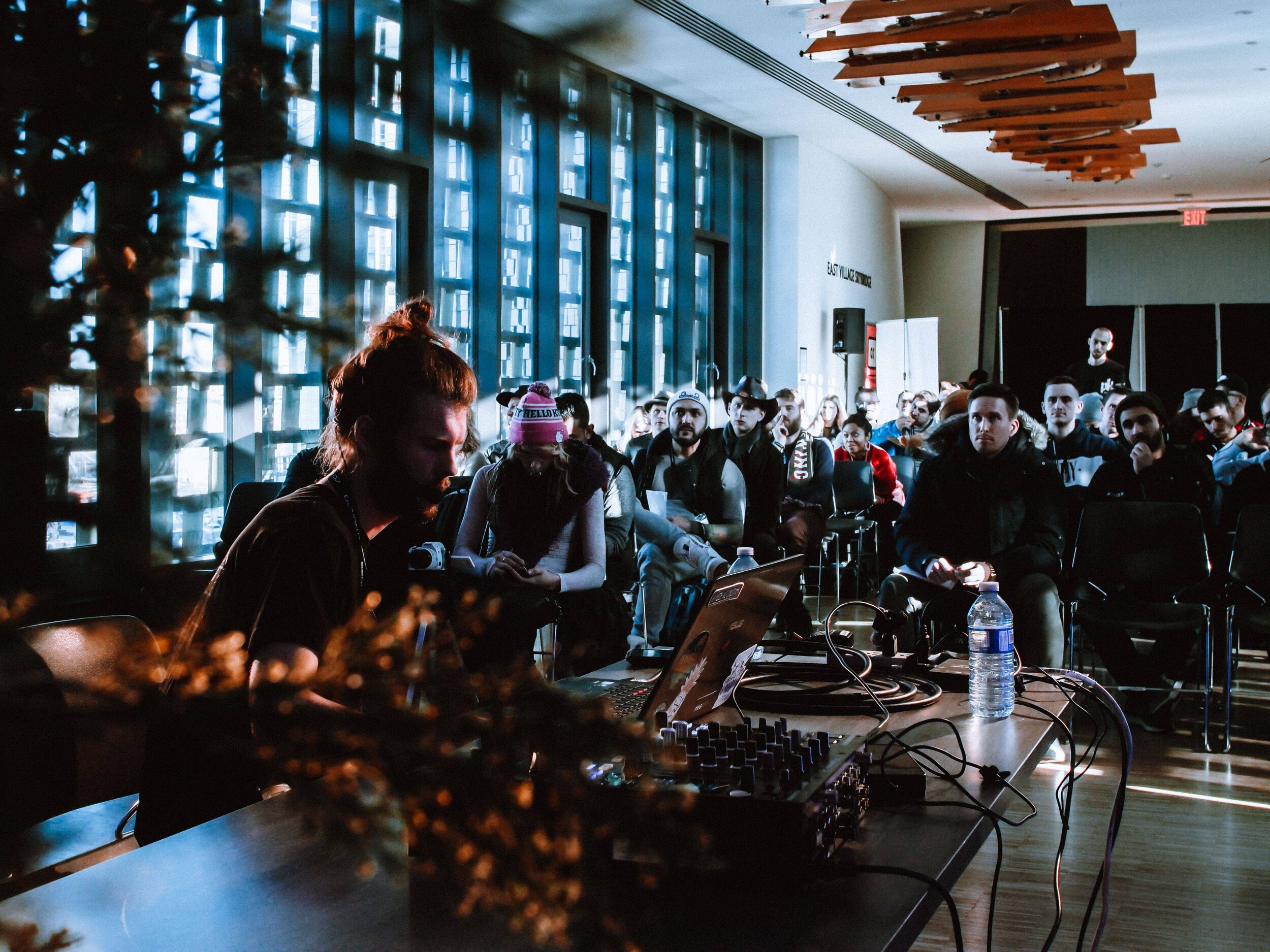 STUDIO SOCIAL x FEEDBACK!
Alberta comes together for a Producer Listening Party, Networking Mixer & Song Feedback Panel
For the first time, Calgary's Studio Social & Edmonton's Feedback! events collaborate to provide producers an opportunity to submit their tracks, hear them on a PK sound system at Habitat Living Sound as well as gain critical, informative feedback on their tracks in a safe, community space at Studio Bell.
This two-part event brings producers of all levels together to share original compositions, meet and connect with like-minded creatives and to share and expand your knowledge.
Studio Social & Feedback Track Submission Rules:
Submit your tracks before November 1, 2019.

Submit one complete or in progress track that can be used for both events.

Acceptable File Name: Artist - Track Name.

All genres of dance/electronic music are welcome.

MP3 or Wav files preferred sized100KB or less.

Keep your track 5 minutes or less.

Both events are free to attend.

Due to time restrictions on the Feedback! panel, not all tracks will be selected for the Feedback! panel.

Habitat Living Sound is 18+. Sorry, no minors.
About Studio Social & Feedback!
Studio Social is a face-to-face community of electronic music lovers sharing passion for creating, listening, and furthering the art of the electronic music experience in the Calgary area. Our events are for discovering and debuting locally crafted electronic music. Artists are invited to submit their music and hear it on an industry standard club sound system to a receptive audience of peers.
Feedback! is a monthly meetup for producers and music makers in Edmonton of all styles and skill levels to gather and share tunes, hear what others have been working on and give/receive constructive: Feedback! A panel of local experienced production wizards are eager to share tips and tricks to help improve all aspects of your production and music-making
Studio Social X Feedback present AEMCON Producer Mixer & Listening Party at Habitat Living Sound
Location:
Habitat Living Sound, 1217 1 St SW
Date: Thursday, November 14
Time: 8:00-11:00PM
This event is by donation or free.
18+

Feedback x Studio Social:
Pro Feedback Panel
Location:
Studio Bell, Main Level Drop in Zone, 850 4 St SE
Date: Friday, November 15
Time: 5:15-6:45PM
This event is free

Feedback! Panelists