Our Team
Alberta Electronic Music seeks to professionalize, unite, and develop Alberta's Electronic Music community through workshops, panels, information sessions and curated entertainment. Meet the team behind the event!
Co-Founder
For the past 20 years house music artist Esette (Isis Graham) has played an instrumental role in shaping Calgary's dance music landscape into the internationally recognized hotspot that it is today. Her 30-plus releases have received support from artists like Maceo Plex, Fred Everything, Giom, Luke McKeehan, Animal Trainer, Vanilla Ace, Seth Troxler, Jamie Jones, DJ Heather, DOZA, Maya Jane Coles and Pezzner.
In 1999 she began DJing, and after local bylaws brought about the end of raves the following year she brought her Chicago-influenced house tracks to some of the most notable venues of the last decade. In 2003 Graham was invited to become a founding member of Girls on Decks, a group dedicated to increasing the visibility of women in dance music. In late 2013, became a co-owner of the new re-launched Substation Recordings, a label dedicated to showcasing the avant-garde of western Canadian house and techno on a world platform. In 2014, she also helped to launch the first community based music listening party at Habitat Living sound; Studio Social which has since inspired many other similar projects like Groundwerk in Vancouver and Feedback Loop in Winnipeg.
Volunteer Coordinator
Katie Kershaw is a dedicated festival and events professional. Music has been an integral part of her life since a young age. Growing up on Vancouver Island, she studied piano up to the Royal Conservatory grade 9 level and was actively involved in concert band and choir groups. She is an alumna of the Thompson Rivers University Events & Conventions Management diploma program. After graduating from TRU, Katie worked as the Administration and Events Coordinator for the Kamloops Symphony, and coordinated fundraising events for the Kidney Foundation of Canada and Big Brothers Big Sisters. Now living in Nelson, this will be her third summer working as the Recruitment Coordinator for the annual Shambhala Music Festival in the West Kootenays region of BC. With a focus on human resources, Katie brings a wealth of first-hand experience in recruiting and coordinating volunteers. 2019 will be her first year attending and working at AEMCON. She is excited to be a part of this incredible conference and looks forward to establishing new relationships within the Canadian electronic music industry.
Social Media Manager
Suzy is passionate about how storytelling, music and special moments can bring people together and build communities. With 10 years of experience in DJing and digital marketing throughout her career, Suzy has worked with a wide range of organizations -- from hospitality and retail, to wellness and non-profit to cultivate meaningful connections. No matter which hat she's wearing, her goal is simple -- to make magic moments through music -- to empower organizations and thought leaders to differentiate themselves and drive change through creative content and experiences.

Since an early age, Suzy has loved finding new music and sharing it with whoever was willing to listen. In 2007, after seeing Daft Punk live in Seattle, the obsession with electronic music became real and Girls Club DJs was born. As co-founder of Girls Club DJs, Suzy spends her time hunting for the latest and greatest in house music, producing dance floor edits and collaborating with brands to execute momentous special events while fostering the careers of aspiring female DJs.
Andrew Williams, Edmonton
Co-Founder
Andrew Williams, is a DJ, producer, record collector, promoter and musical jack-of-all-trades based in Edmonton, Alberta. Childhood roots in the United Kingdom planted the love of electronic music that would start to take shape amongst the fledgling Alberta DJ scene in the early 2000s. He now spends his time jumping between AEMCON, his music production & DJ alias Dunmore Park, and working on his music collective Night Vision Music.
Night Vision, a multi-faceted collective of musical activity, was co-founded by Andrew and a group of like-minded friends to push the boundaries of Canadian electronic music to Edmonton and beyond. Night Vision promotes local and international artists, releases dance floor conscious house music, and educates new electronic producers through their school, the Night Vision Music Academy.
Christine Hunter, Kootenays
Artist Hospitality & Admin Manager
Christine Hunter has held down many pinnacle roles for some of Canada's most well known music festivals, events and award panels. Her experience is primarily of large-scale event management and her 17 years of experience and knowledge drives her on-going career in festival and event management.
She's connected to every aspect of any show, event or festival she touches: advancing, artist relations management, contract procurement, FOH support, hospitality, marketing, merchandise, production management, stage management, transportation, venue management and volunteer management. She also has curated panels and been a guest speaker at Canadian Music Week, served as a juror on five panels for: Creative BC, Factor, Juno's, Kootenay Music Awards and BC Music Awards.
She's actively contracted for festivals and events throughout western Canada. Her clients include: AEMCON, Valhalla Sound Circus, Shambhala Music Festival, Blueprint Events (Canada Snowbombing, Contact & FVDED in the Park), Banff's The Gathering, Croatia's Outlook & Dimensions Festival, Pemberton Music Festival, Union Electronic, Tough Mudder, Canadian Music Week, PK Sound Bass Cannon, City of Calgary Snowblower, Kelowna's Pop Okanagan, Breakout West Music Festival (Kelowna and Calgary), Whistler Ski & Snowboard Festival, Motion Notion Arts and Music Festival, Tall Tree Music Festival, Salmon Arm Roots & Blues, Vancouver Folk Music Festival, Victoria Jazz Festival, Victoria Blues Bash, Cowichan North American Indigenous Games, VANOC (Vancouver Olympics) and various film productions.
Shauna Selezinka, Calgary
Accounting Manager
Shauna's been obsessed with music ever since she got her first Walkman. She nurtured a long-standing passion for hip-hop which flourished into a DJ career during her years in Banff. In the last few years she has settled in Calgary, and when not working her day job in accounting she has been honing her craft and digging deep for the best gems in hip hop, groove, and hip house.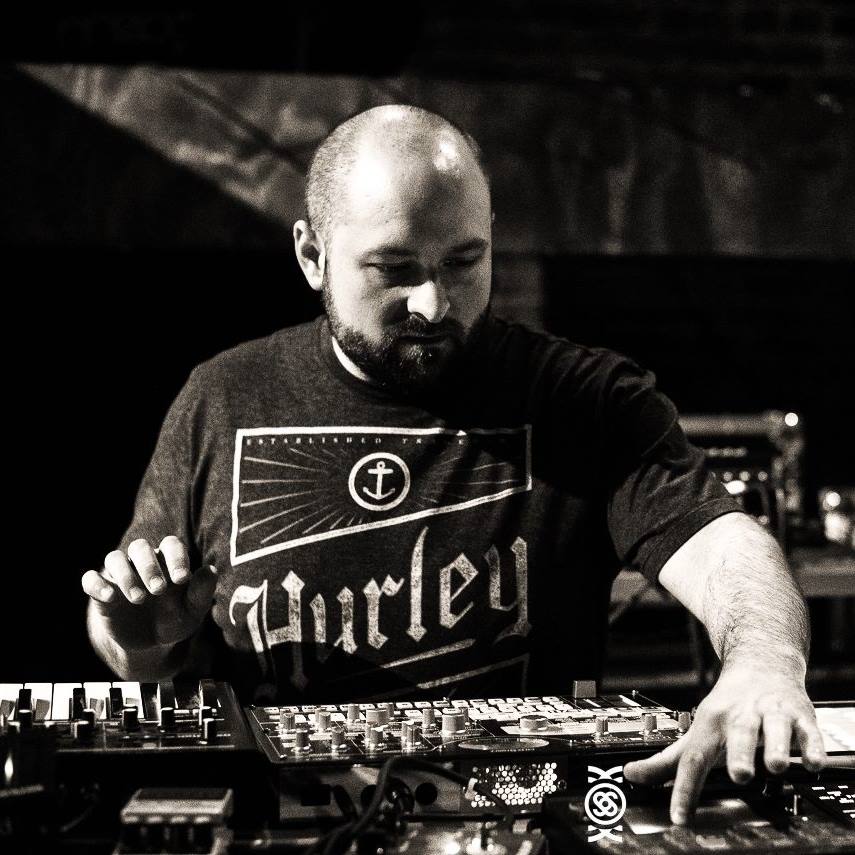 Market Place Manager, Co-Founder
Matt is a producer, live performer, sound design enthusiast and gearhead. Matt first began making electronic music as a teenager at the turn of the millennium, dipping his toes into the once prolific tracker\demoscene, influenced heavily by 80s new wave, 90s acid, house music, industrial and cyberpunk. Not content to camp in any one genre this evolved through the early 2000's to include synthpop, IDM, and Breakcore. Currently Matt has shifted focus from in the box production to playing keys, performing live, and producing uniquely hardware driven Synthwave, Future Funk, and Techno under the alias KillMidi.
Matt believes strongly that the future of electronic music lies in live performances with hardware synthesizers, drum machines and sequencers and has dedicated significant effort to researching, cultivating and promoting this scene.
Content & Media Coordinator
Kate fell in love with the Alberta electronic music scene while she was completing her BA in Communications & Media Studies at the University of Calgary, where she spent a few more late nights at venues than a student really should.
Her background in the music industry began humbly, as a volunteer at music festivals and events. Driven by the attitude that things are much more fun if you're fully involved and get to see how things happen behind the scene, she would help set up stages, wrap cables, or bartend. In 2013 she first volunteered with the artist relations team at Shambhala Music Festival. This is where she hit her stride, and she rose through the ranks. Her hard work and dedication to the scene have seen her become Manager of Artist Relations at Shambhala Music Festival and Assistant Manager of Artist Hospitality at Bass Coast Electronic Music & Arts Festival.
Outside of the music industry she lives in a small mountain town, and can be found snowboarding, mountain biking, or rock climbing .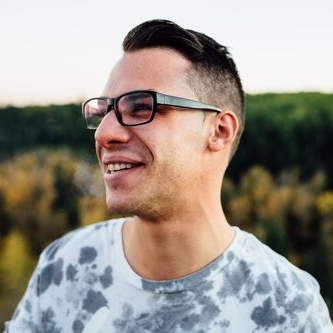 Designer, Photographer
I'm a fan of the mountains, great friends, great music and being creative. I live and breathe photography, there is nothing more satisfying to a good moment then a perfect capture of that through an image.
Film holds a special place in my heart, providing me a lot of experimentation with any personal work I take on, I hope you enjoy my work.
Any inquiries, or even if you want to just be my friend, feel free to send me an email at Michael@benzphoto.ca.