Welcome to the National Music Centre, home of Studio Bell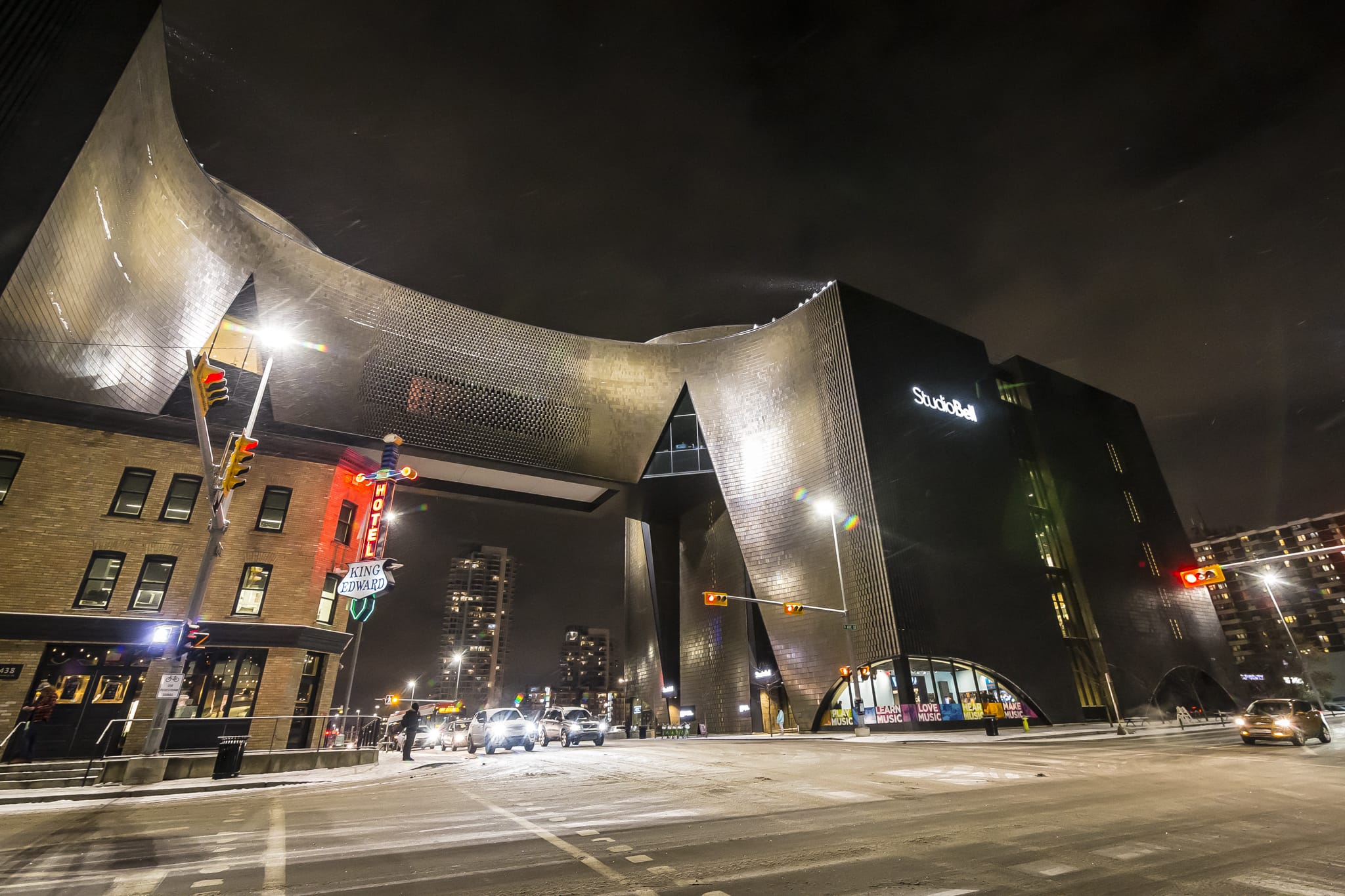 What is the National Music Centre?
The National Music Centre (NMC) is a national catalyst for discovery, innovation and renewal through music. In our new home at Studio Bell, we will preserve and celebrate Canada's music story and inspire a new generation of music lovers through programming that includes on-site and outreach education programs, performances, artist incubation and exhibitions.
What 2019 AEMCON events will be hosted there?
Most of our day-time workshops on November 15th, 16th, and 17th will be held at the NMC. This will be our primary day-time venue.
Where is it?
NMC is located at 850 4 St SE, Calgary, AB T2G 1R1
Where can I find out more info about the centre?
Head to nmc.ca for more details about the centre
Are there conference events going on at other locations in Calgary?
Yes, there will be workshops and a mixer at Beat Drop on 17th Ave. Night events will take place at a variety of clubs around the city. More details will be posted closer to the event.